Chief Executive - David Robb
David became the SPPA Chief Executive in April 2021. He was born and brought up in the North-East of Scotland and now lives in Edinburgh.
He has worked in and around Scottish central government for over 30 years, starting as a policy trainee, then moving into a series of roles within customer-facing public bodies, including most recently serving two years as the CEO of the Student Awards Agency Scotland.
Chief Operating Officer - Vacant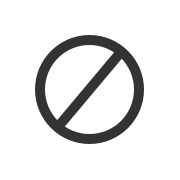 The Chief Operating Officer is responsible for the following departments:
Customer Services
Change & IT
Head of Finance, Procurement and Risk - Karen Morley
Karen has served over 30 years in the Civil Service, and attained membership of the chartered institute of management accountants in 2007. Previous jobs include an executive role as Head of Finance and Corporate Services at the Office of the Public Guardian for England and Wales in 2012 and Ministry of Justice headquarters finance directorate in 2019 as a lead financial accountant for HM Prison and Probation service.
Karen lives near Duns, with her husband and their family of horses, hens, a cat and a dog. 
Karen is responsible for the following departments:
Head of People, Strategy and Communications - Garry Cossar
Garry joined us in October 2019 and is our Head of People, Strategy and Communications.
Since graduating in Marketing Management in 2002 at Napier University, he has over 20 years' experience in people, change and communications environments – mostly within the Financial Services sector.
Having worked at HSBC for almost five years during the financial 'boom' years of the mid 2000's, before joining Standard Life in 2008. During his time with Standard Life, he was responsible for drafting the Executive content of the Annual Report and Accounts from 2009-2011, led the successful delivery of business-wide change and communications for the Retail Distribution Review and Pensions Reform and was people and communications lead for major organisational design changes, including the acquisition of two businesses.
Garry then joined Sainsbury's Bank in 2013 with a remit of building a colleague culture that would drive a transformational period of growth. While there, Garry graduated from the Sainsbury's Leadership Programme, led on communications for Brexit, the Independence Referendum and the people workstream for the acquisition of Argos Financial Services.
Most recently, Garry worked for Royal Bank of Scotland International in Jersey and Edinburgh, launching the new Vision and Goals and building the new external people and communications strategy, following the ring-fencing of the business.
Garry is a firm believer in delivering clear and impactful communications, building a positive working environment and driving a team-based, collegiate approach. Garry lives in Lauder with his wife Lisa and their children, Archie and Henry. When finding time outside of his sons' busy schedule, Garry enjoys hillwalking, travel and almost anything to do with sport – mainly watching now that his playing days are in the distant past.
Garry is responsible for the following departments:
People Services (Human Resources and Learning & Development)
Business Support
Communications and Engagement
Corporate Office
Governance
Head of Policy - Iain Coltman
Iain joined SPPA in 2008, working as an administrator in the Service, Awards and Transfers teams. He went on to join the Policy Directorate in 2014 to support work introducing the CARE scheme reforms, firstly on the police and firefighters' schemes and then also on the Local Government scheme.
Iain currently lives in Galashiels with his wife and two children and is a founding trustee of the charity that runs Mac Arts, the music and arts venue in the town.
Iain is responsible for the following department: